The sanctuary for spiritual well-being…
An environment where one meditates away the obstacles and stresses faced in life…
An avenue for young Buddhists to bond and share…
A place where the young and old hears the Dhamma…
Where harmony unites…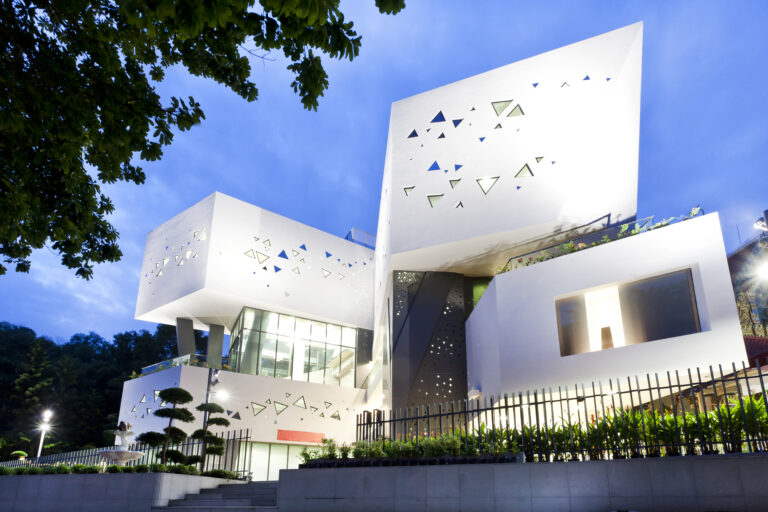 The new Temple building at Wat Ananda Metyarama Thai Buddhist Temple is officially declared opened by Member of Parliament for Tanjong Pagar GRC and Senior Minister of State for Law and Education, Ms Indranee Rajah, on the 5th of January 2014.
Completed at a cost of about $6 million, it features a Dhamma Hall where our weekly Sunday services are delivered by speakers with a wealth of knowledge in Buddhism, and a Meditation Hall which holds meditation classes every Thursday night (Both Halls are on level 3). At the second level, there is the museum which features relics of honorable monks from the Buddha's era, and many other prized statues and artefacts from Thailand. Sunday classes for children will be held at the basement level (Registration will be announced online once we finalize the syllabus and activities).
We hope to have your support to fund our new Temple building's outstanding loan and for its maintenance, as we continue to strive towards creating more Dhamma activities and more opportunities to serve the community.
Thank you and Sadhu.
Current donation methods can be made through:
Crossed cheque made payable to 'Wat Ananda Metyarama'
OR
Bank transfer to 0702155217002 (Bangkok Bank Singapore)
For more information, please call us at 62769646.
Join us in spreading the Dhamma and helping those in need!